Cabernet Franc: Winemakers Edition
Today, it shows great potential as a single varietal and winemakers all over Argentina are extremely excited to experiment with this variety. Check their expert opinions!
The team of VinoApp has tasted some of the most exquisite samples of Cabernet Franc, and we have our own thoughts on it… But it's time we heard what other winemakers and agronomists think of this variety!
We interviewed some of the most renowned winemakers in Argentina and their response will answer almost all your questions about Cab Franc!
Depending on the region where Cabernet Franc is produced, what are some of the characteristics you can find in it?
Fernando Losilla, Viña Las Perdices
Region:  Agrelo, Mendoza
"In the height of Agrelo, Cabernet Franc adapts perfectly to the soil and climate. The results are balanced vegetal expression and performance of the fruit. Grapes ripen at ease, producing wines of great alcohol level, nice varietal expression and good volume in the mouth".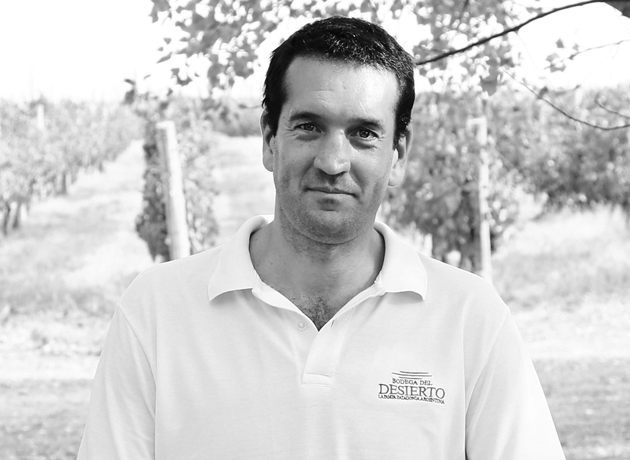 Sebastian Cavagnaro, Bodega del Desierto
Region: La Pampa
"Cabernet Franc from La Pampa possesses unique qualities which are typical of the personality of this variety (especially, its herbal notes). Additionally, it gets an optimal ripening point, reaching excellent color, notes of red and black fruits, amplitude in the mouth and a remarkable balance between alcohol and natural acidity".
Leonardo Puppato, Familia Schroeder, 
Region: Neuquén
"Cabernet Franc has adapted really well to the soils of Patagonia. Its great performance and quality lets us aim at the production of premium wines. Even though the vineyards are rather new, their potential has no limits. The clone we use here is the VCR10 because it works really fine, produces great color and is very expressive when it comes to the fruit notes. Its tannins aren't too powerful but soft and pleasant".
Manuel Gonzalez, Winery Andeluna
Region: Tupungato, Mendoza
"In the region of Gualtallary, the temperature range is remarkable. That generates intensified aromas where herbal notes stand out. The berries are generally smaller and have very thick skins, resulting in aromatic expression, freshness, structure and elegance".
Agustin Lanus, Agustin Lanus Wines
Region: Calchaqui Valleys
"Grapes are obtained in Luracatao at an altitude of 2700 MASL (metres above sea level). It's very healthy, ripens early, really aromatic, with excellent acidity and as much coloring substance as in any other region. In agronomic terms, it becomes necessary to control its vigor so that it doesn't lose intensity or concentration."
Hector Durigutti, Durigutti Winemakers
Region: Las Compuertas, Mendoza
"In Las Compuertas, Mendoza, we are at an extreme altitude of around 1050 to 1100 MASL. A cool area where adequate ripening becomes much harder. This is why we plant in high density, 3200 vines per hectare. Since there are less plants, we facilitate ripening, apart from the correct selection of soils so that this varietal grows on stone and ripens more easily.
In the project Las Compuertas we lower the intervention to the minimum. We make shorter macerations and fermentations in order to get an aromatic Cabernet Franc that combines fresh herbs and red fruit. A very simple elaboration with small delestages at low temperatures".
Pablo Gómez, Fuego Blanco
Region: Pedernal Valley, San Juan
"In the Valley of Pedernal, at 1500 MASL, the content of the soil is rich in limestone. Cabernet Franc from this area is fruity and elegant. The limestone lets the fruit express much more but as this is a very high area, a valley in the heart of the mountain range, the final ripening is optimal and results in very complex wines with great structure".
---
What are some of the advantages and disadvantages of Cabernet Franc?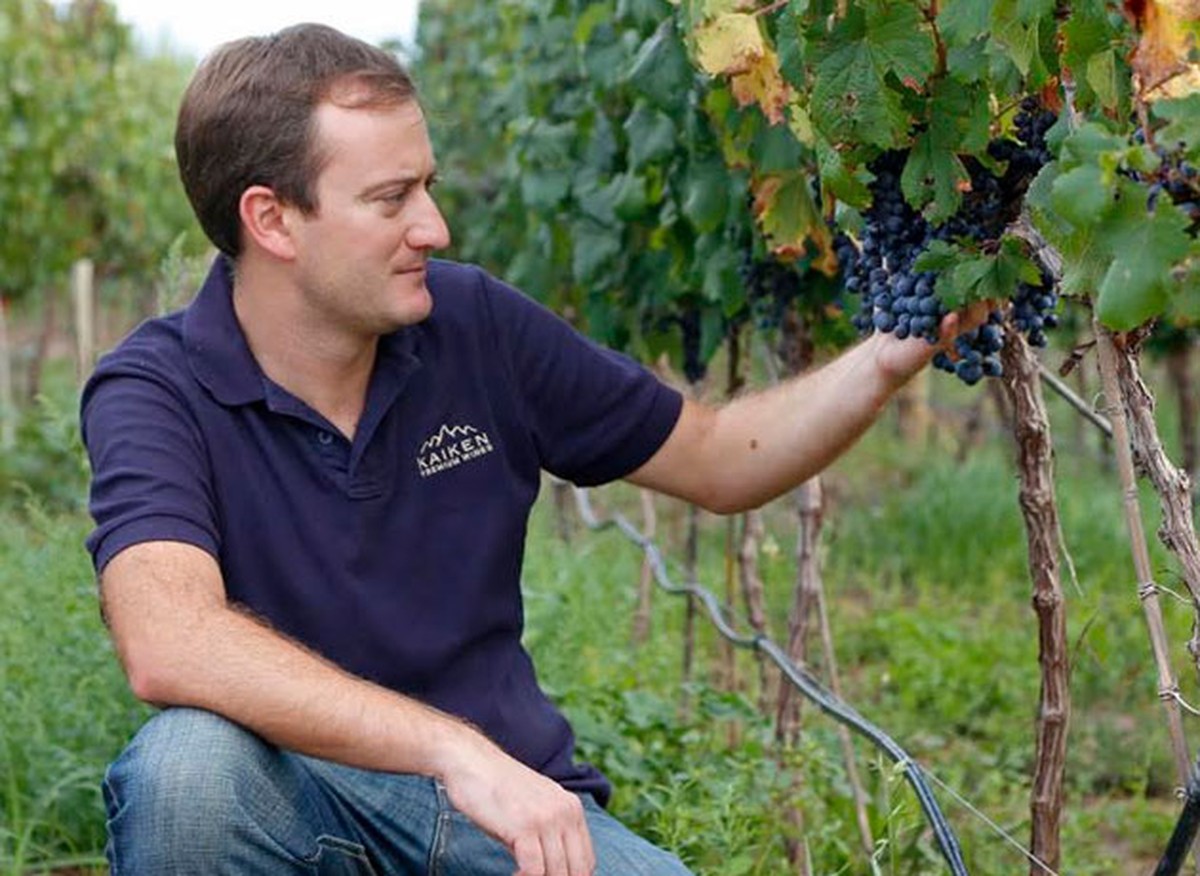 Rogelio Rabino, Kaiken Wines
Region: Vistalba, Mendoza
"The greatest advantage is that it produces high-quality wines from an early age of the vine. But it suffers a lot in stone soils. It's hard to maintain a good vigor. And it is sensitive to water stress".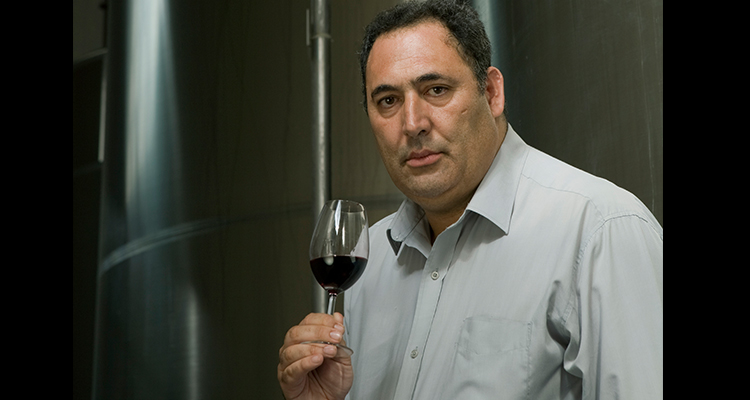 Vicente Garzia, Luigi Bosca
Region: Luján de Cuyo, Mendoza
"It's a globally known varietal with great potential and is widely acknowledged and accepted by consumers. On the other hand, one disadvantage is that there are only a few hectares in Argentina. It would be interesting to reconvert a lot of vineyards and have more of Cabernet Franc instead of those of lower quality. I don't find any problem in agronomic terms". 
Gustavo Bertafna, Susana Balbo Wines
Region: Agrelo, Mendoza
"It is a variety that works really well for single varietals, and also for co-fermentation: it contributes with freshness and long finishes in Malbec. From my perspective, I don't see any evident disadvantages".
Fernando Losilla, Viña Las Perdices
Region: Agrelo, Mendoza
"The greatest advantage of this internationally acknowledged varietal is its perfect adaptation to our climate, producing wines of excellent quality. A possible disadvantage might be the total planted area. Currently, there are about 1100 hectares, which could turn into a threat if the demand continues to rise, as suggested by both local and international markets".
Leonardo Puppato, Familia Schroeder
Region: San Patricio del Chañar, Neuquen
"It's a varietal that ripens really well since it has a shorter cycle than Cabernet Sauvignon (it is harvested 15 or 20 days before). This allows the fruit to reach a complex ripening with balanced levels of sugar and acidity, crunchy seeds, and skin rich in tannins and polyphenols (this what every enologist is always looking for). Another advantage is that this varietal appeals to all tastes, universally acclaimed by consumers. It's resistant to bad weather conditions especially in complicated years when El Niño current appears. I don't see many disadvantages. Maybe there are only a few planted hectares in the country".
Hector Durigutti, Durigutti Winemakers
Region: Las Compuertas, Mendoza
"It's a grape that allows us to work very well when we are in places where it ripens completely and generates fantastic aromas. The challenge appears when we have to work this variety at high altitudes, beyond 1100 MASL, because ripening gets harder and balance may get lost because of green dry tannins or weak wines inCLUB the mouth due to lack of ripeness".
---
How do you see the present and future of Cabernet Franc evolve?
Sebastian Cavagnaro, Bodega del Desierto
Region: La Pampa
"What seemed to be a passing fashion has become an irreversible trend. Cabernet Franc is here to stay. We can tell because of the interest shown by the industry and the consumers. I also think that this is a varietal that will make Argentina stand out in foreign markets".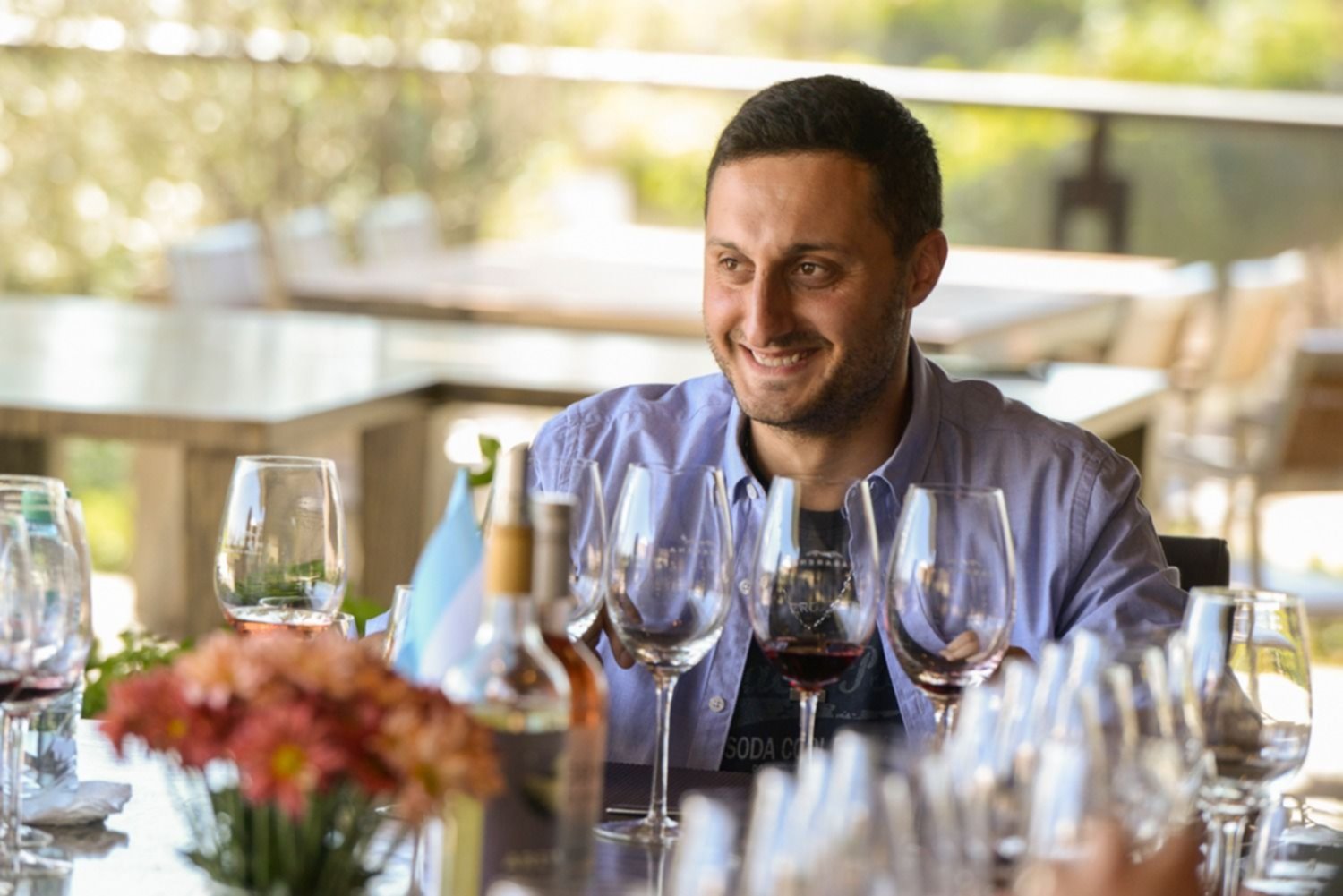 Leandro Azin, Bodega Casarena
Region: Perdriel, Mendoza
"We are about to start having different clones. Cabernet Franc is way too new for us. But it continues to grow. I see a future for Cabernet Franc. We have planted five hectares, and less than half hectare for testing in our farm in Naoki, where we can find different inclinations for trials.  Currently, we have placed two clones from different places, one from Italy and another one from Argentina".
Agustin Lanus, Agustin Lanus Wines
Region:  Calchaqui Valleys
"I have a lot of faith in it and I am promoting the variety by planting it in different areas and altitudes in the Calchaqui Valley. Its present is great, and I bet the future will offer marvellous exponents of Cabernet Franc, very expressive and versatile".
Vicente Garzia, Luigi Bosca
Region: Luján de Cuyo Mendoza
"Today the phenomenon of Cabernet Franc is a fashion. It offers elegant wines and I dare to say that it is the most elegant among red wines. It may have an auspicious future as long as we don't get too dependent on Malbec. Additionally, the consumer has begun to understand and value it".
Clara Roby, Abrasado Wines
Region: Guaymallen, Mendoza
"Cabernet Franc has reached its peak. We have discovered that Argentina and its terroirs allow this varietal to express unique characteristics in terms of intensity, freshness, elegance and softness. It is a great alternative both for blending and single varietals. I see a promising future for CF based on its adaptability. It is here to stay and to be more than a passing fashion. It will continue to grow in a sustainable way".
Gustavo Bertagna, Susana Balbo Wines
Region: Agrelo, Mendoza
"It has a great present and it's trending in the international markets. There are a lot of labels, single-vineyards or 100% Cabernet Franc, that would be unusual before. The future will be good as long as we plant more hectares with this grape".
Leonardo Puppato, Familia Schroeder
Region: San Patricio del Chañar, Neuquen
"We are discovering this varietal that used to be blended and today, there are a lot of wineries that have it in their portfolios as a single varietal. It is a fashion today but I see a good future for it. It is positioned in a great price range and there are a lot of good exponents in the market".
Cabernet Franc is HERE TO STAY, the winemakers said it first!
If you are curious to know anything else about this variety, reach out to us and we'll get you the answers!