Under the southern stars: Argentina's Chakana story
A taste of biodynamic wines from Mendoza's Chakana tells a very different tale (by Ruma Singh).
Google Chakana and you see the tagline 'Viticulture for the future' written alongside. That is what the wines are made for, according to the founder, Juan Pelizzatti of the award-winning Chakana wines of Argentina, established in 2002. His biodynamic wines are made with a view to respect and sustain the earth.
Pelizzatti, the founder of the award-winning Chakana wines of Argentina (2002), possibly never imagined he would tread the difficult path of biodynamic viticulture in his quest to make wines which reflect the bounty of nature in Argentina. The laws which govern this form of viticulture – biodynamic – made him a convert. For a man who followed a mainstream career path (he is a former electrical engineer who worked with a telecom company) Pelizzatti turned into a believer who understood that wine is a product of nature, and should not be subjected to factory-like conditions and exposure to harmful chemicals.
Chakana became organic in 2012 and biodynamic from 2015. His young winery has been showered with accolades, and even for those who do not believe in the movement which connects earth and wine, must appreciate his achievements.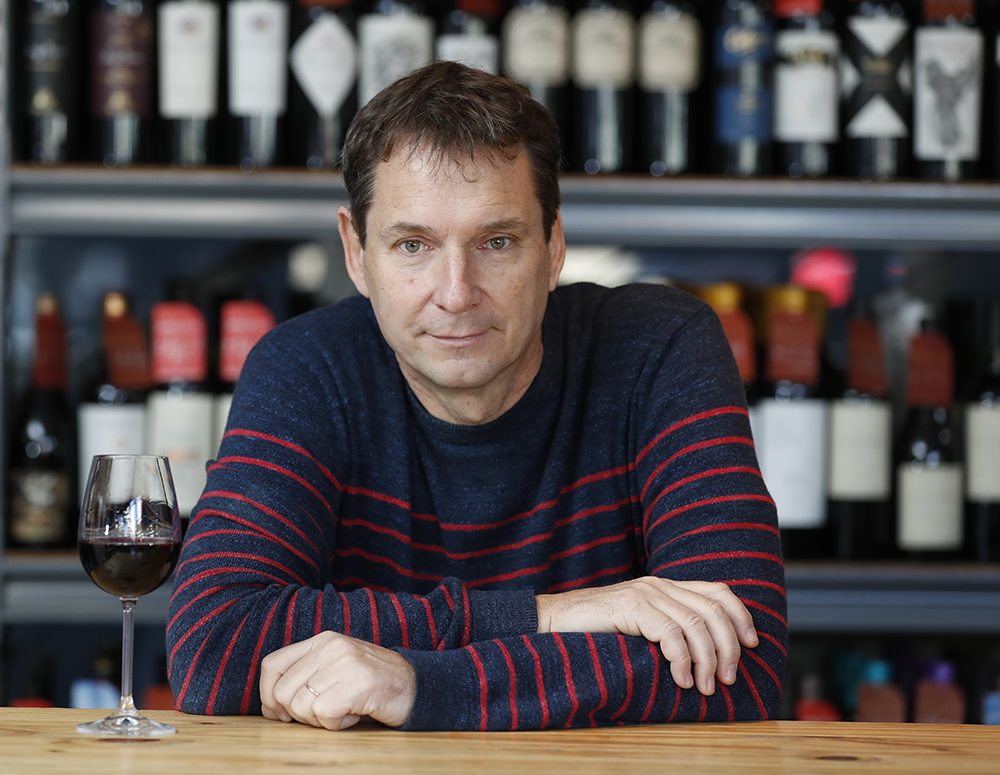 One drizzly morning last month, members of the Circle of Wine Writers based in London, sat around the table in the venerable Naval Club listening to him talk with quiet intensity about his wines and his chosen route to winemaking. The tasting that accompanied it was an eye-opener. In his portfolio were varietal wines and blends, Tannat, Bonarda, Cabernet Franc, Syrah, Torrontes, Chardonnay (my favourite in the tasting, a gently textured beauty of complexity), Petit Verdot – all tiny productions of 3000 bottles, and the inevitable Malbec, which had the largest production (20,000 bottles). The whites had undergone long, gentle maceration to give texture and depth but no noticeable oak flavours were evident, mainly because of Pelizzatti's use of large oak foudres and unlined concrete tanks. Use of sulfur was negligible. These were products which reflected the altitude and varied soil of Mendoza.
This was an exciting morning for me. I approached Pelizzatti after the event, wanting to schedule a chat.
---
Excerpts:
Chakana is a very young wine company, and in fact, you entered the industry as an outsider. even though your family-owned vineyards years ago. What made you decide to set up a winery and achieve so much in such a short time?
In wine terms, Chakana is a young company, although it is already 17 years old. We started in 2002. I am an electrical engineer and worked in phone companies before I started with my wine project. My family comes from Valtellina, a wine region in northern Italy, and my grand uncle owned a winery during the XXth century. I still have cousins who make wine there. My father came to Argentina after WWII and established here, but he worked as a construction engineer. Making wine was a way to reconnect with his roots and with nature.
Chakana's route to winemaking is far from regular – you made a commitment to biodynamic winemaking, something that is not easy by any standards. What drew you to this path?
At first, I approached making wine from my passion as a wine lover. But as I learned and the project developed I realized the cultural and sacred value of agriculture in general and winemaking in particular, as it goes beyond consumer goods and expresses an intimate relationship with a place and its nature. This drove me to look for a more holistic and pure approach to winemaking which held the promise of solving some of the difficulties we were experiencing in the vineyard (compaction, lack of balance).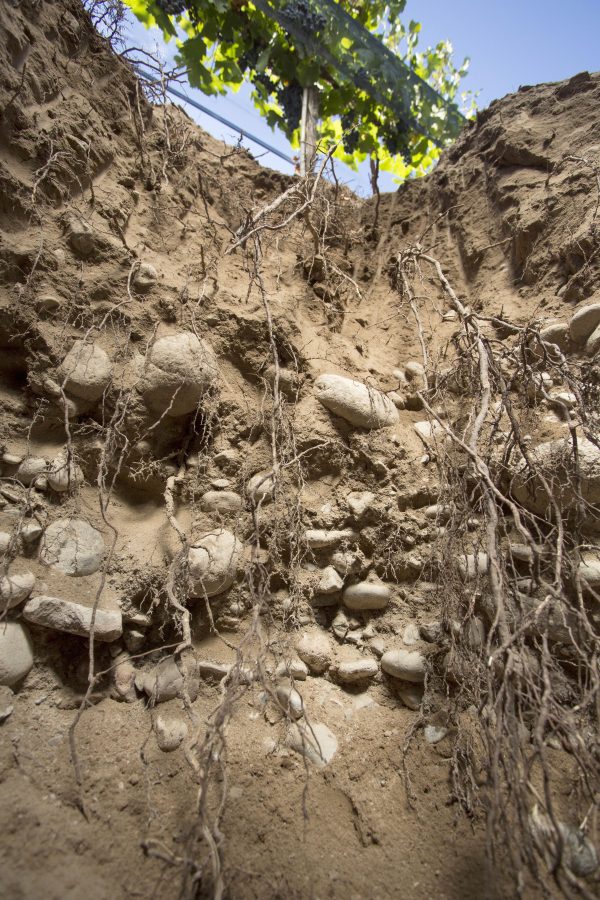 We converted to organic and biodynamic in 2012, under the guidance of the late Alan York, an American biodynamics pioneer with a very empirical approach to biodynamics. Alan encouraged me to observe and experience, and I felt the need to deepen my understating. I moved to the UK for a year to do a masters course on ecological agriculture at Schumacher college, a very unique college dedicated to holistic thinking and ecology. This transformed my vision of my role in society and my understanding of it. Wine has become a way to incarnate a different understanding of agriculture and food production, one that might be irrelevant to the world at large, but fulfils my need to dissent and reflect of what we are doing wrong as a species.
You have mentioned that Argentina is "going through a wine renaissance." Can you explain? And how do Chakana's biodynamic wines play a role in this movement/renaissance?
After many years devoted to copying international wines and after the re-discovery of Malbec as a "national" grape, Argentina is now going through a period in which a lot of smaller producers are recognizing the importance of terroir and experimenting with more audacious ways of making wines outside the mandates of industrial production and American journalists. New grape varieties are being planted and explored and their suitability to our different climates and soils, producing a wide range of new wines. Our role is to try to connect these trends with a more authentic and honest approach to viticulture and winemaking, bringing back wine to original flavours and looking for innovation within more artisan approaches to winemaking.
You, as well as many of Argentina's new-age wine producers, speak strongly of the country's terroir and what it lends to your wines. Argentina's geography is fascinating and diverse. Can you describe it for readers who might want to know more?
This is a very complicated subject that deserves more space to be explained. But I think it is interesting to consider that the proximity to the Andes with its variations of altitude, humidity, and slope creates a wide range of microclimates. In some of our regions, we have a range of 3 or 4 Winkler Index zones within a distance of 50 km (Ed- Amerine and Winkler are renowned for demarcating regions for viticulture around the world using a unique heat index, see more here)… Also, very heterogeneous soil formation processes conditioned by the Andes offer a range of soils from stony calcareous and basalt to fertile loess. The combination of these two factors gives us a wide range of situations to explore. Not to mention the fact that new regions are being developed on the Atlantic and in Patagonia, which promises very different conditions again.
And the name – Chakana?
Chakana is a name with strong cultural links in South America. It is the name of a symbol that represents the southern cross constellation, which guided the agricultural calendar for the ancient people of the Andes. We discovered this symbol and concept in an initiatic trip with my wife at the beginning of the project and thought it was a wonderful name to connect to the ancient agriculture of our place.
Chakana has won multiple awards already and become one of the flagbearers for new age Argentinan wine. What are your hopes going forward, about the international image and quality of wines from Argentina?
Argentina is very young in wine terms, when we look at the traditions of European wine producing countries. There is a lot to do and to learn. But most of all, I believe we need to rebuild a truly national wine culture that goes beyond consumerism and capitalistic speculation to bring back wine to the table of people. This is the base upon which an interesting wine offer can be consolidated.
I tasted the wines at the CWW event you hosted. What impressed me was your use of grapes not widely perceived as typical of Argentinia – Tannat, Bonarda, Petit Verdot. And then your Malbec and Torrontes- very precise and pure. All coming from small parcels. Even your wines from international grapes – Chardonnay – have received different treatment from the norm. Do explain your winemaking philosophy.
Our approach to winemaking is very simple: just grapes. And this should be based on healthy, balanced, ripe fruit. We try to use no additions and minimize interventions. This is a lot of work from a wine strategy point of view, as every wine needs to be understood in its potential and expressed with a winemaking process that stresses its personality. Skin contact, whole cluster, aging material (cement, oak, clay) all play a key role. We try to be innovative and not to follow conventions, as we believe conventional wine suits only industrial purposes and not peoples desires.
---
FULL CREDIT TO RUMA SINGH. 
Check original article HERE and fantastic blog.